Event reports are saved as PDF files in the /CardiacSense folder under the device's internal storage root folder:
Android base smartphone: My files > Internal storage > Android > data > com.cardiacsense > files > CardiacSense
iOS based smartphones: Files > On My iPhone > cardiacsense
The naming convention of report files is:
Results <DD-MM-YYYY> <Hour-minutes-seconds>.pdf.

For example, the report Results 21-09-2020 13-12-10.pdf was generated on September 21st, 2020, at 1:12:10 PM.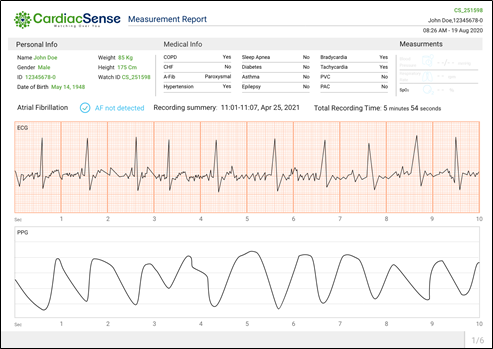 The event report includes ECG measurement graphs and can be very long.
The /CardiacSense folder in your smartphone may contain many reports. Old reports can be removed using the File Manager.